Hey guys, you may have read my old post called My HUGE Native Garden Pond. Well, due to major changes and a lot of learning, I've decided to make a more accurate post. This first section is from my original thread, and it was last years progress and news. Any corrections will be in red.
Okay, I know it's been a while, but I finally have an update! The pond has been poured, and now we're going to fill it partially to hold it down through winter, drain it out, paint it with a sealer, then we can fill it up and we're ready to go! Now, here's some pictures!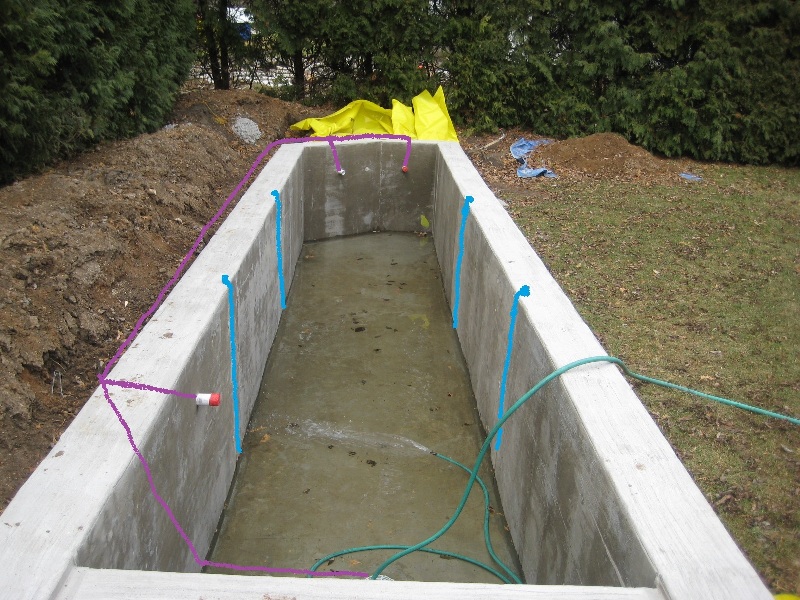 Here's a picture of the whole pond. I highlighted a few areas in paint to make it easier to see a few different things. First, the blue lines are little slits where we'll be able to insert dividers, splitting up the pond. The dividers will have spillways allowing water to flow over the top.

*I am now fairly certain I will not use the dividers, but it's nice to have the option*

The purple is a rough idea of the piping. The drain at the bottom has a coupling inside where I can attach a stand pipe. That will be the primary intake for the pump and filtration system. The higher pipe on the left wall that's closest to us will be a place we can attach a skimmer in the warmer months, but it will be sealed during the coller months so that we can keep the pumps running years round. Then, the two pipes on the back wall are the constant circulation outflow of the pumps. One of the will have a spraybar going across closer to the surface, the other will have a spraybar going across near the bottom.

*Correction, the pipe on the 45 degree wall has now been utilized as the intake for our waterfall*

There's also a point in there where we'll have a seperate pump on a timer that will send water to a waterfall that will be on that 45 degree wall.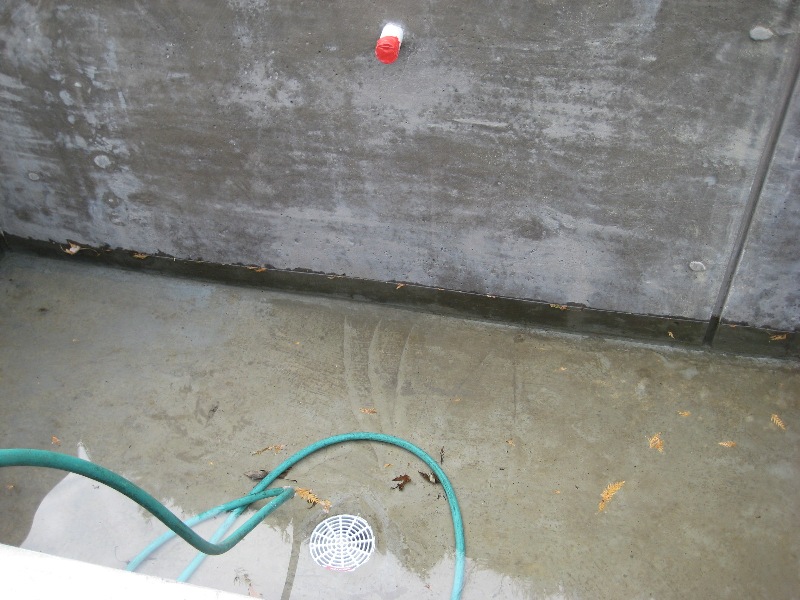 Here's a better view of the intakes.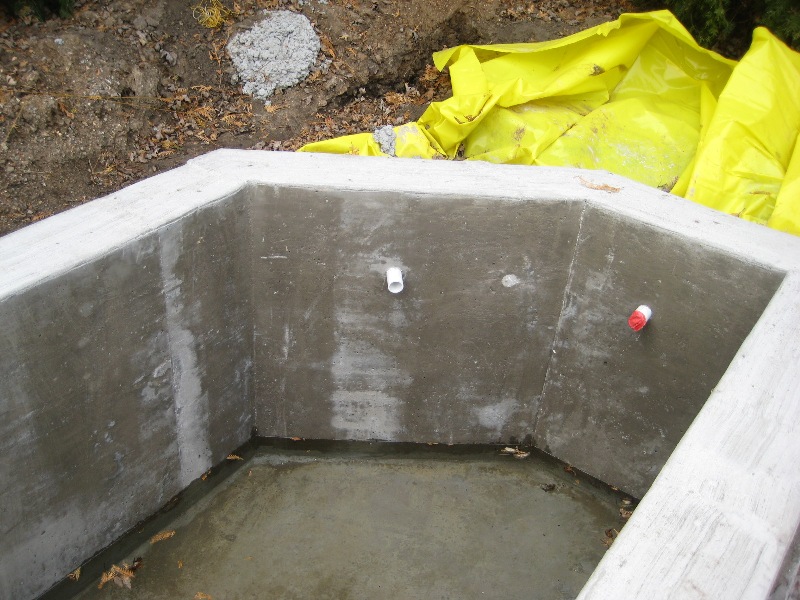 Here's a closer view of that 45 degree wall.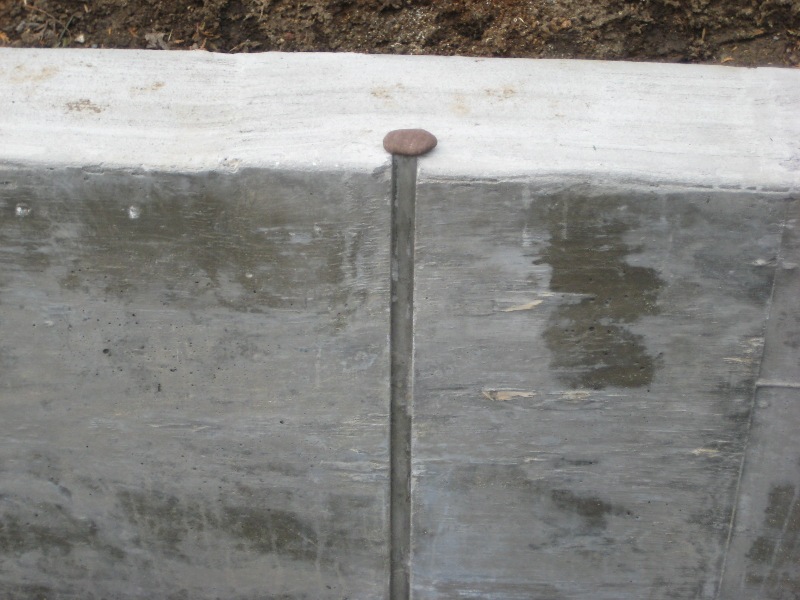 Here's a better view of the slits where the dividers will go.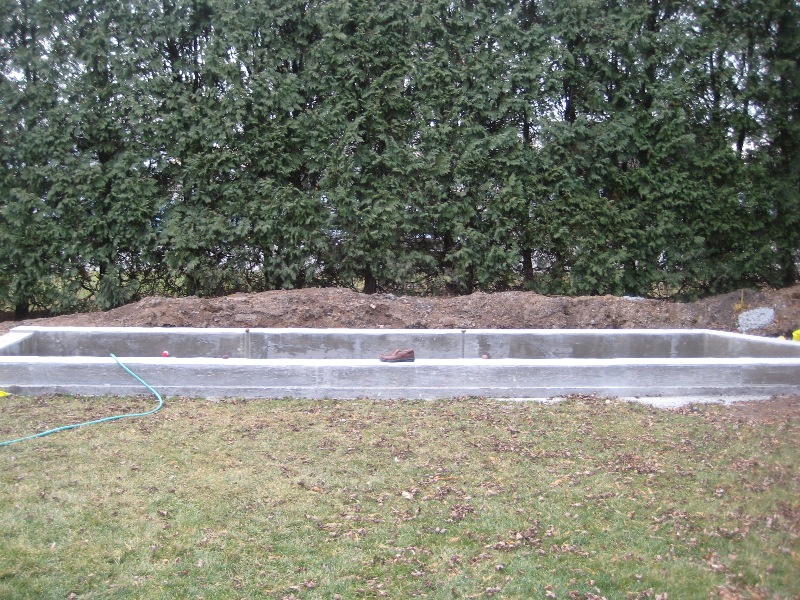 This will give you a sense of scale. The thing in the middle is my dad's size 11 shoe.

Well, that's where we're at for this year! Can't wait to hear what you guys think!