i've had my two mudminnows for 18 days now, and the past couple days i've noticed that my bigger mudminnow (3") has been looking pretty pale. the smaller mudminnow is still looking very dark and vibrant.
any idea what the cause of this is?
i haven't really done anything different with the mudminnows since i've gotten them. the big one is eating a lot more now, it can eat an entire 5 inch worm once a day, but i dont feed it that much every day.
could it be lighting? i've noticed that when the mudminnow is hiding in the cave i built, its colors appear darker, but when its in the open it seems very dull.
any ideas?
comparison photos:
before:
now: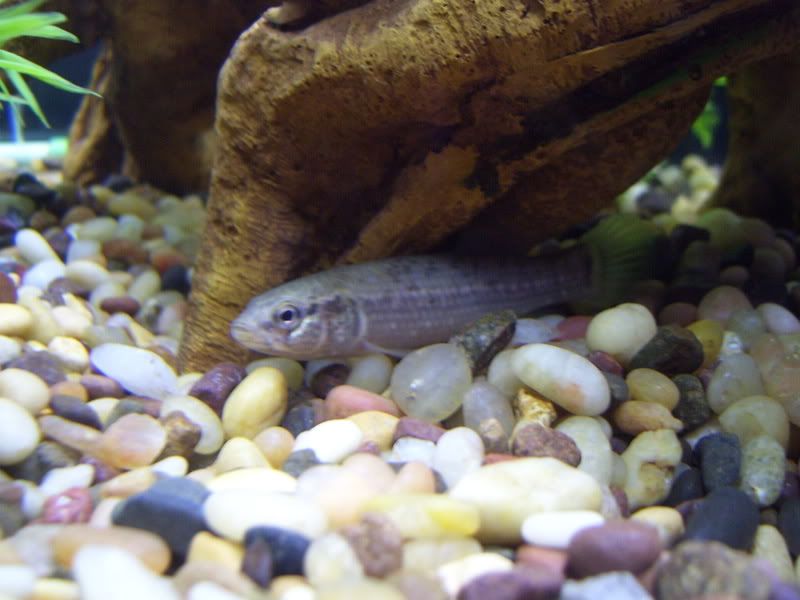 Edited by dsaavedra, 18 January 2009 - 03:43 PM.