Here's a close up pick of that unidentified object or life form: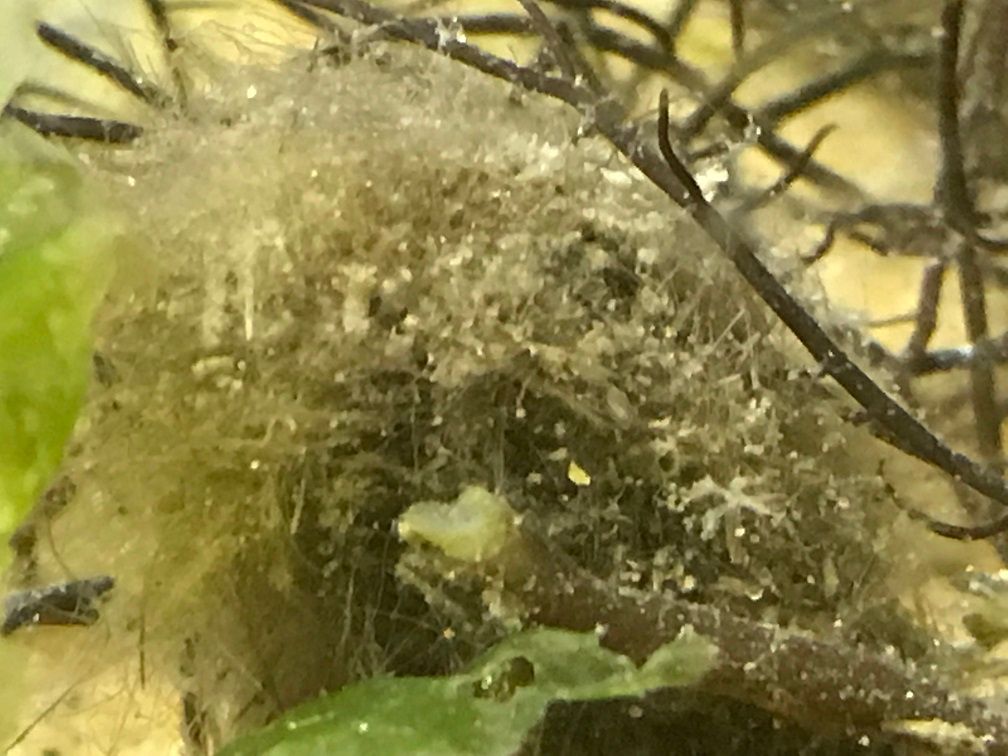 I love picking up my magnifying glass and examining my tank, looking for new life forms that I haven't noticed before, in addition to admiring the ones that have been there.  I enjoy examining my fish close up, noticing their intricate color patterns and structural details that seem to blend together when viewed with the naked eye.
I have noticed bristle worm burrows in my sand bed against the glass, and though I have yet to see them, the burrows change daily, so it's a matter of time that I catch them in the act.  I also found two other types of worms and perhaps a third unknown animal that could be a worm or maybe a tube amphipod.
One of the worm species that I discovered while viewing through my magnifying glass were ones that I've seen before but thought that they were hair algae.  When I looked closer, I noticed that this "algae" didn't sway with the current as other algae normally does.  They tended to bend and turn in opposition of the current.  Then, when one just all of a sudden disappeared into it's hidey hole, that confirmed my suspicion.  These worms are on a few of the oyster shells that I introduced into the tank long ago.  I haven't found them anywhere else or in the sand bed, so it's a colony.  At least, I think they are worms.  I'll try and get a pic in the future.   They are found in tiny holes in the oyster shell or perhaps the many tiny tubes that are on these shells, although I haven't been able to tell if the worms built the tubes or not.
I have observed the tubes, found in both of the pics in this post, but haven't seen the animal.  However, I've seen waste pushed out of the tubes and into the current, so I know that something lives in them.  They could be these worms or perhaps tube amphipods?  I have no idea, but I'll keep watching.  Here's a pic of the tubes: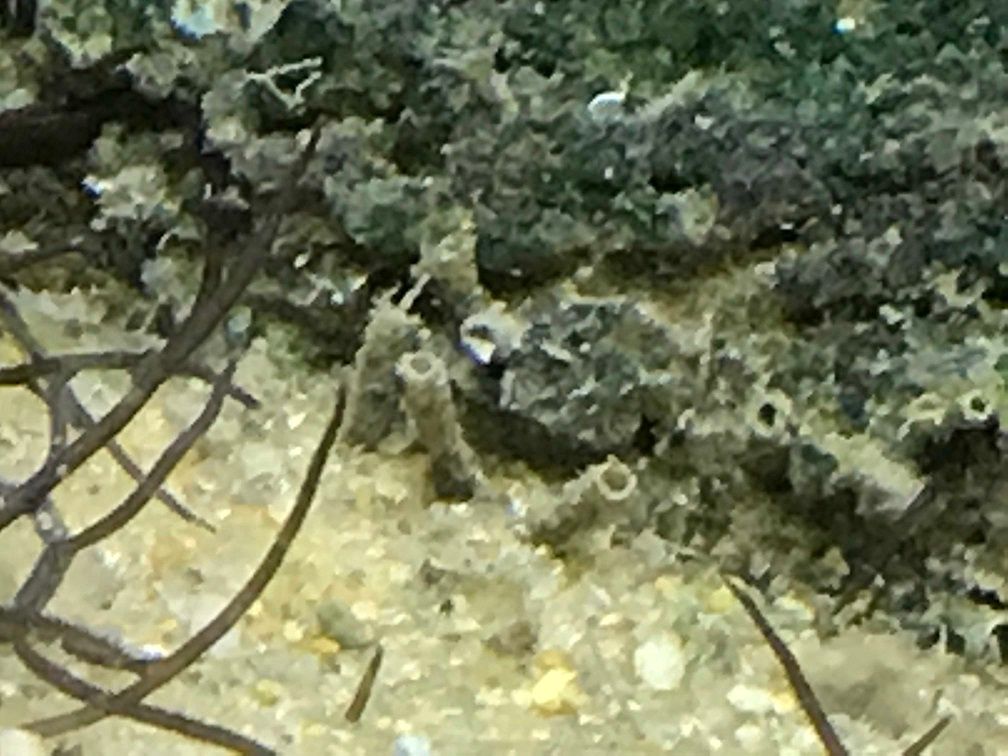 Another type of worm, perhaps another type of bristle worm, builds soft tubes out of slime (perhaps) and sand, and they can be found when I pick up a shell and look underneath, and also on one of the tunicates.  I'll get a pic of that one.  I saw it move, so life is in the tube...
So, the diversity is expanding, building from the bottom up.  I still need to add some mud to the tank to move that further along.